Affiliate Marketing: Where To Start?
All post within this blog is based on my own experience
with affiliate marketing.
Where to start?
The first thing I recommend is start building your list.
I wish that I knew this back in 2005 and $100,000 in debt
by 2008. Anyways, start building your list of potential
buyers by giving away something that has value at no cost.
This could be a report on list building, traffic and lead
generation. Three most important things you will need as
a marketer. Check out this free membership lead system.
They provide marketing tools for anyone who wants to build
a business online. Tools such as lead capture pages, popup
existers, tracker links, html form codes, rotators and
free advertising. Give the system away to build your list.
You have two choices as a member, free or pro. Free members
are limited to what you can do and if you are searching
for leads for your business, pro members are not likely to
click on your ads or even look at what you have to offer.
Need help? Click the image below and join free to take a tour!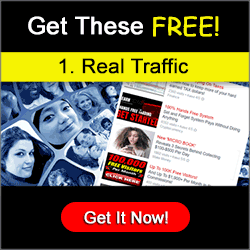 ~ Rob Burns